Nurture Minds & Spread Hope with Mental Health Day Email Templates
Our free Mental health awareness email templates can be adapted to any industry and type of your campaign. Access our drag-n-drop editor to edit and customize your newsletters: Blocks will generate a clean HTML code for you! These Mental health awareness email templates are fully integrated with various ESPs, such as Mailchimp, HubSpot, SalesForce, Marketo, and others.
Mental Health Day: Why Is Everyone Talking About It?
According to a study by GlobalWebIndex, about 44% of people say that they often experience stress and anxiety, and about 50% of Gen Z state that their mental health got worse in the last several years.
The conclusion we may draw here: we need to normalize taking care of our mental health. Talking about such issues is a big step in this direction, so the easiest thing you can do to help your subscribers is to send them mental health email templates every once in a while (for example, on World Mental Health Day). 
Rules for a Good Mental Health Day Email Template
You don't have to be a certified psychologist to support your readers during difficult times. However, there are some things you should and shouldn't do to make a mental health day email template your subscribers will find useful.
Sound Friendly
Your readers have enough stress in their life already, so your main task when creating a mental health email template is not to make subscribers feel worse. 
If you remain calm and friendly, people are more likely to listen to what you have to say. Take a look at a mental health email template by Headspace: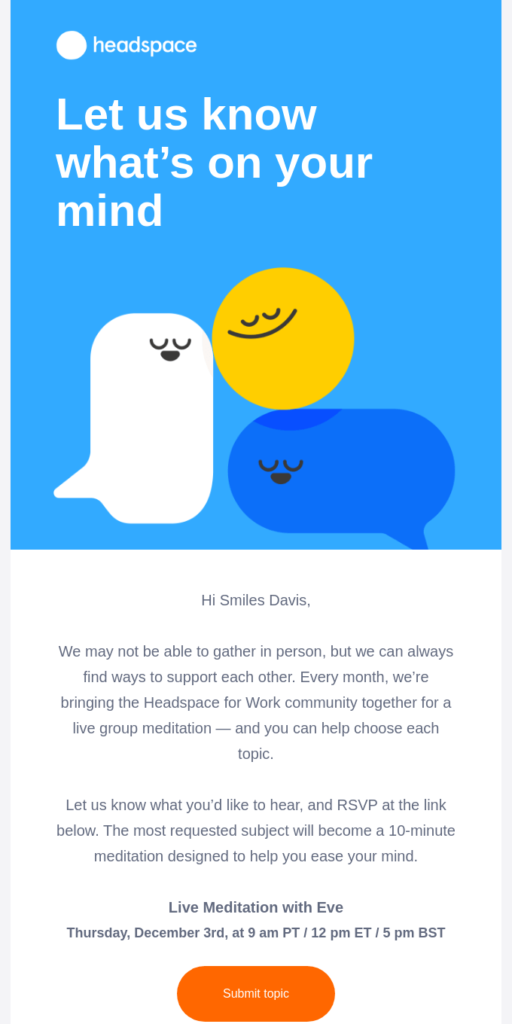 Show Subscribers That They're Not Alone
It's much easier to deal with a problem (or even start acknowledging it) when you know that other people are struggling with the same thing. 
You may include worldwide statistics on the level of stress and anxiety or share your thoughts and experience in a mental health email template to make it sound more trustworthy. 
For example, Hims created an anonymous chat where people may discuss their problems and support each other: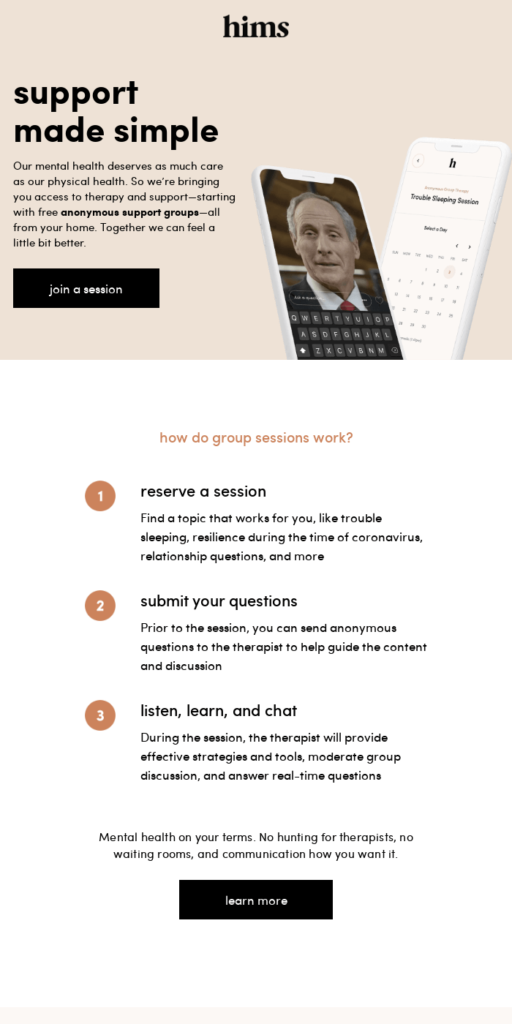 And Headspace offered to participate in a group meditation on World Mental Health Day: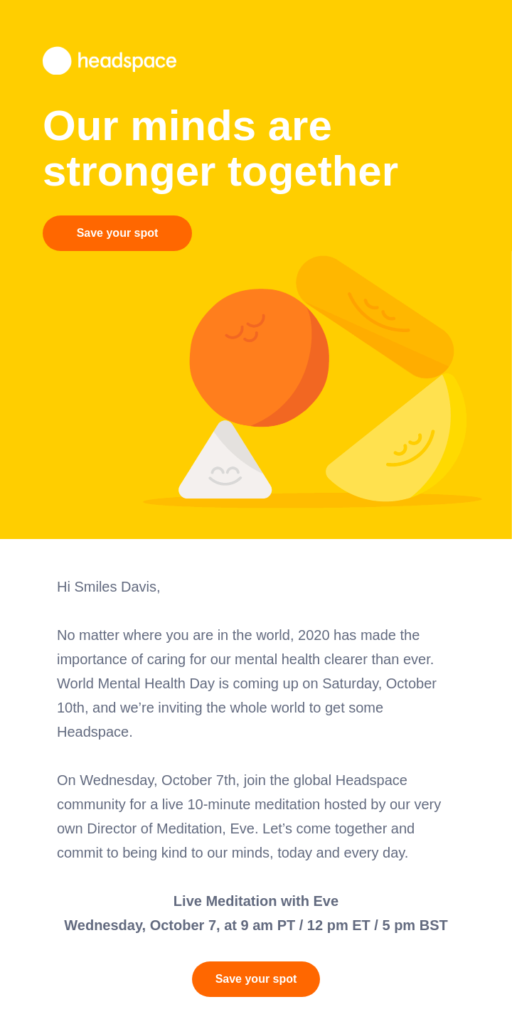 Don't Promise Things You Can't Control
All of us want to believe that awful times will pass and that we will finally feel better. Still, try to avoid phrases like "time heals", "don't worry", and other things of the kind in your mental health day email template. Otherwise, your subscribers may get annoyed and unsubscribe from your emails.
Remember that you don't have to know the solution, just be there for your readers and show that you're willing to help, like Calm does: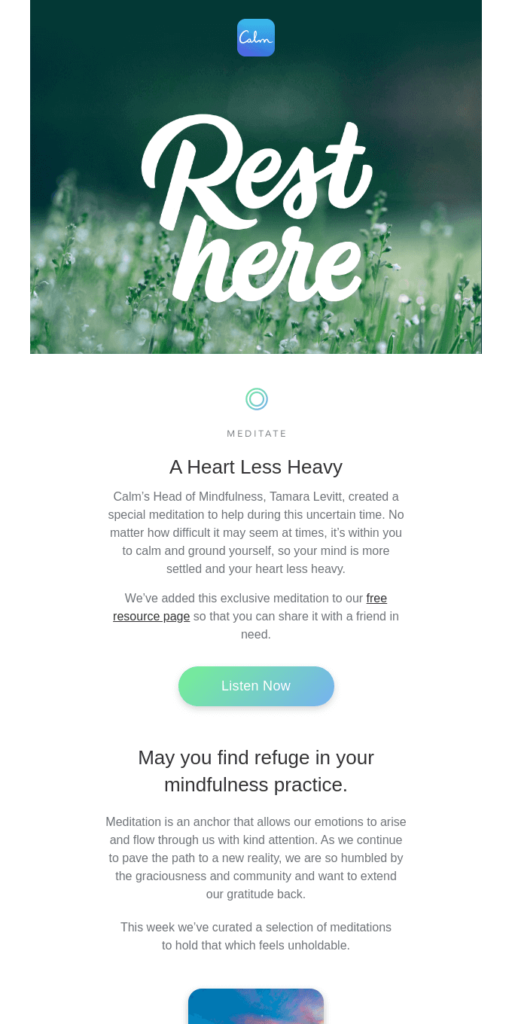 Conclusion
In the world of growing stress and anxiety, Mental Health Day is a perfect occasion to tell your subscribers that you support them and want to be with them during difficult times. 
Draw attention to the mental health topic with the help of a mental health day email template and show the readers that taking care of their mental health is totally normal. 
Create a mental health email template people will respond to in Blocks!