Empower Your Campaigns with GetResponse Email Templates
Looking for an HTML template for GetResponse email marketing campaigns? Our email templates are perfect for online stores, marketplaces, finance, and other industries. Choose yours and send your newsletter via GetResponse! No coding skills and preparation needed: just choose the template, edit the text and images, and send your GetResponse campaign.
Create a Perfect GetResponse Email Template in Blocks
There are many reasons why Blocks should be your first choice for crafting beautiful GetResponse email templates. We will list some of the reasons below:
1. No Need to Have Coding Skills
Blocks is a no-code drag-n-drop email editor. It means that no coding skills are required to create stunning email templates for GetResponse. 
All you have to do is use pre-made structures and atoms to build the email you want. Style these elements to your need and you're ready to go. Still, if you're a master of code, you can edit it as well. Otherwise, Blocks will write a clean code without any extra elements. 
2. Easy-to-use Collaborative Tool for You and Your Colleagues
No matter whether you sit in the office or work remotely: Blocks allows you and other people in your team to work simultaneously on one project. This results in less time wasted on discussing your workflow in lots of different chats. 
Another benefit is that you don't have to wait long hours till a person finishes their part to do your job or see the result: you can view changes in real-time.
3. Dynamic Elements to Make GetResponse Emails Even More Engaging
Dynamic elements are becoming a must-have in the world of catchy emails. Blocks will help you to keep up with the times and add various dynamic elements to your GetResponse email templates and take personalization to a next level.
Our drag-n-drop email editor supports the syntax of such platforms as Bloomreach (Exponea), SendGrid, Unisender, ExpertSender, Carrot quest, Sendsay, GetResponse, enKod, SendPulse,  Mailchimp, Mailganer.
4. One Place to Store All of Your Projects
Forget about searching for a particular email template or an image hidden somewhere no one can find it. Now everything you need to gain access to all of your projects is an Internet connection. You can work from any place in the world, switch working devices, and still have everything important at hand. 
One more obvious advantage is that you take up zero computer memory: all of your data is stored on our servers. 
5. Responsive Email Templates for Any Industry
Ecommerce, finance, beauty, real estate, or something absolutely different: Blocks can do it all. When you create your GetResponse email templates in Blocks, you can be sure that they will look amazing both on desktop and mobile versions. 
Blocks email editor allows you to see different versions of your email before you send it to subscribers.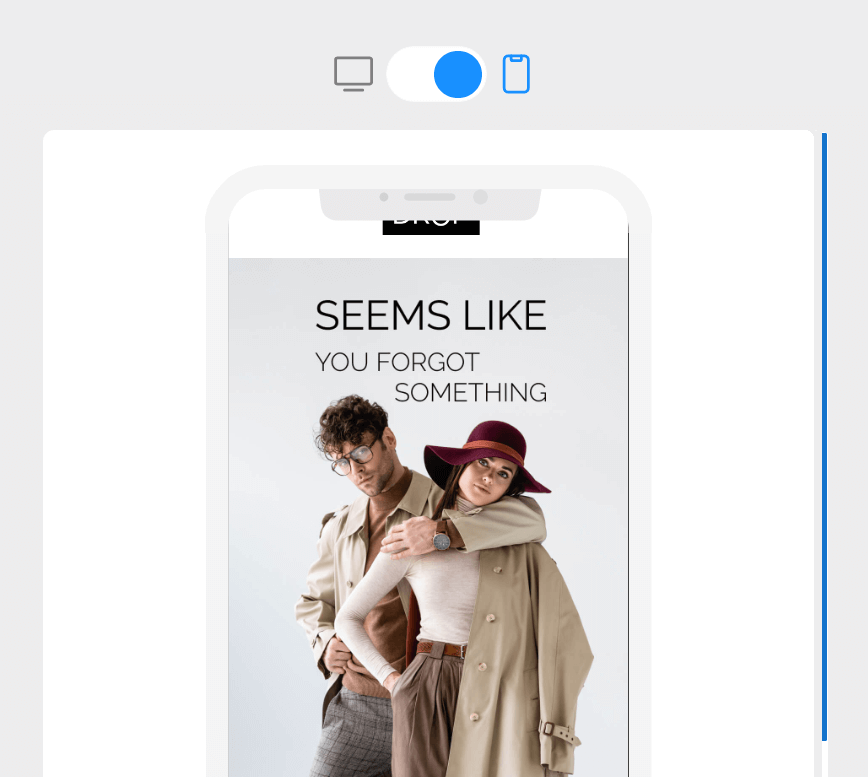 6. Autosave to Keep Your GetResponse Email Templates Safe and Sound
Your working device or your Internet connection may fail you, Blocks won't. The autosave feature will protect your gorgeous GetResponse email templates from this dangerous world. All your efforts won't be just wasted because of some technical issues.
With Blocks, you can craft your email templates and leave the technical side of the work to the professionals.
Conclusion
Blocks drag-n-drop email editor is a perfect solution for those who want to create amazing GetResponse email templates in no time. Try out all of its killing features and if you have any questions, the Blocks team is always here to help you out!