Harnessing the Potential of Dynamic Marketo Email Templates
Are you looking for beautiful responsive email templates for Marketo newsletters? Choose your favorite one from our template gallery! After you edit it in Blocks no-code editor, download your email to the platform and don't worry: our emails are fully integrated with Marketo.
Marketo is a popular marketing automation platform. Nowadays it is a part of the Adobe family. It offers a wide variety of tools, including the usage of custom email templates. Creating high-quality email templates can be a time-consuming and challenging task. That's where Marketo email templates by Blocks come in.
Blocks is a user-friendly email editor that allows you to create beautiful, responsive, and high-quality email templates in a fraction of the time it would take to build them from scratch. Here are seven reasons why you should consider using Blocks to create your Marketo email templates.
Reason #1: High-Quality Responsive Templates
Blocks offers a wide variety of pre-designed email templates that are responsive and optimized for various devices, including desktops, tablets, and mobile phones. Our Marketo email templates are visually appealing, making it easy to create eye-catching and engaging emails that will grab your audience's attention.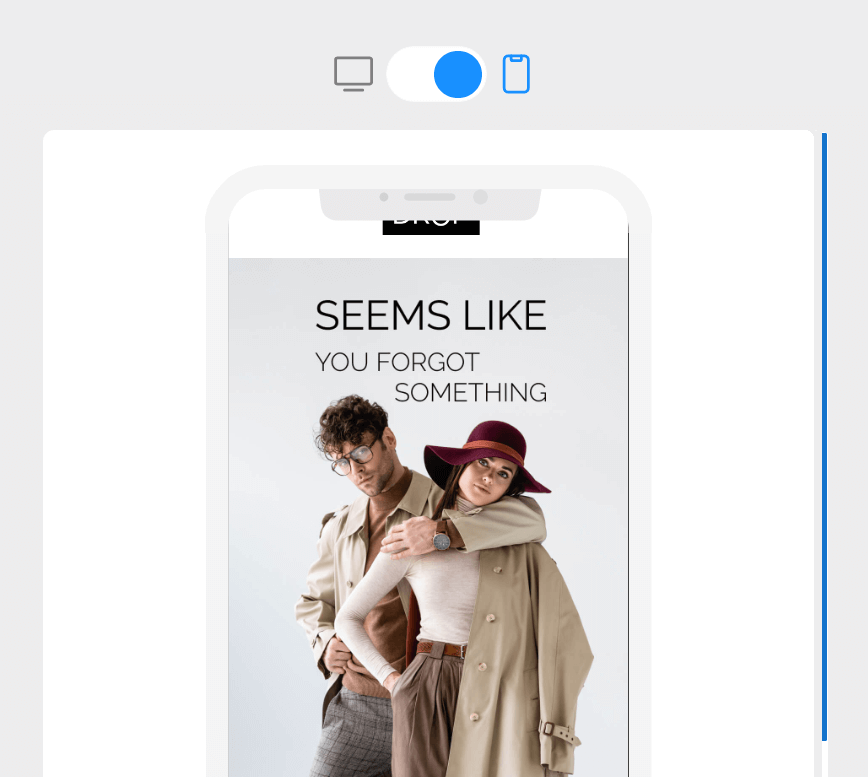 Reason #2: User-Friendly Interface
Blocks utilizes a simple and intuitive user interface that makes it easy for anyone to use, regardless of their experience. You don't need to be a designer or a developer to create beautiful and effective Marketo email templates. Blocks allows you to just drag and drop various structures & elements, such as images, text, buttons, and countdown timers, and customize them to fit your brand's style and messaging.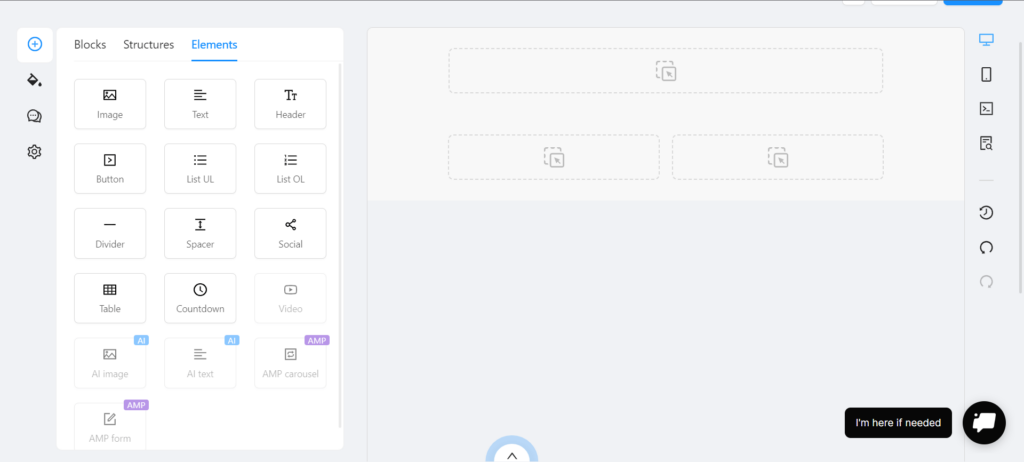 Reason #3: Clean & Efficient Code
One of the biggest advantages of using Blocks for your Marketo email templates is that there is no code bloat. It means Blocks doesn't add any unnecessary lines of code to your email templates. Here is why code bloat is not what you want to get in your Marketo email templates:
Slower loading times

. Emails with code bloat take longer to load, which can be frustrating for users with a slow internet connection. This can also increase the bounce rate of your email campaigns, as users may abandon the email before it finishes loading, as they won't even see it.

Increased spam score

. One of the factors to trigger the spam filters in email clients is the size of the email file. If the email has too much excessive code, it may trigger the spam filter and will go to the spam folder. No one wants to get there.

Compatibility issues

. Different devices and email clients may have different limitations on the size of emails they can handle. Emails with code bloat may not display correctly on certain devices or may not get there at all.

Editing difficulties

. Bloated code is more challenging to edit. Adding new elements or making changes to the design can become more complicated, which will slow down the editing process and reduce your productivity.
Reason #4: Fast & Efficient
Blocks is designed to work fast with any template and on any device, even when dealing with large and complex email templates. This means you can create and edit your Marketo email templates quickly and easily, without wasting valuable time waiting for the editor to load or struggling with technical issues.
Reason #5: Edit Email Together
Blocks will also allow multiple team members to work on the same Marketo email template simultaneously. Leave your comments, change and redesign exact elements of the email, and stay in touch with your teammates. This feature is ideal for businesses with a large marketing team or who work with external agencies or freelancers. This feature ensures that everyone is on the same page and reduces the risk of conflicting edits or mistakes.
Reason #6: Reusable Blocks
You can cut your Marketo email templates into blocks and save them for further use. Yes, it is also possible in Blocks. Save your favorite parts of the email and reuse them in future email campaigns. Reusable blocks save you time and effort by allowing you to create email templates more quickly and consistently.
Reason #7: Flat Learning Curve
Finally, one of the best things about Blocks is that you don't need any experience with no-code editors to use it. Blocks is designed to be intuitive and easy to use. Of course, if you want to go straight into code, our Code mode is there for you. We are working on making our editor accessible for everyone. All you need to do is open the editor and start working on your Marketo email templates in any mode you like.
Conclusion
In conclusion, if you are looking for high-quality, responsive, and effective Marketo email templates, Blocks is an excellent option. With its user-friendly interface, clean code, co-op editing, and reusable blocks, Blocks can help you save time and effort while creating email templates that engage and convert your audience. Give it a try today and see the difference it can make in your email marketing campaign.