Dynamic Pardot Email Templates for Stellar Marketing Campaigns
Our email templates are all ready for your Pardot newsletters! Don't waste your time and money on hiring the whole team of designers and coders to create email templates for Pardot: simply use ready-made HTML templates by our experts!
Salesforce Pardot is a marketing automation platform for the Salesforce CRM. As Pardot is aimed at cooperative work between marketing and sales teams, it requires effective email templates. That's where Pardot email templates by Blocks come in.
Blocks is a user-friendly email editor that allows you to create beautiful, responsive, and high-quality email templates that are fit for any email service provider that supports HTML. Here are six reasons why you should consider using Pardot email templates by Blocks.
1. High-Quality Customizable Templates
Blocks offers a variety of pre-designed, visually appealing, and customizable Pardot email templates. These templates are designed to look great on any device, both on desktop and mobile solutions, and can be easily customized to fit your brand's style. Whether you're looking for a simple and clean Pardot email template or a more complex and dynamic one, Blocks got you covered.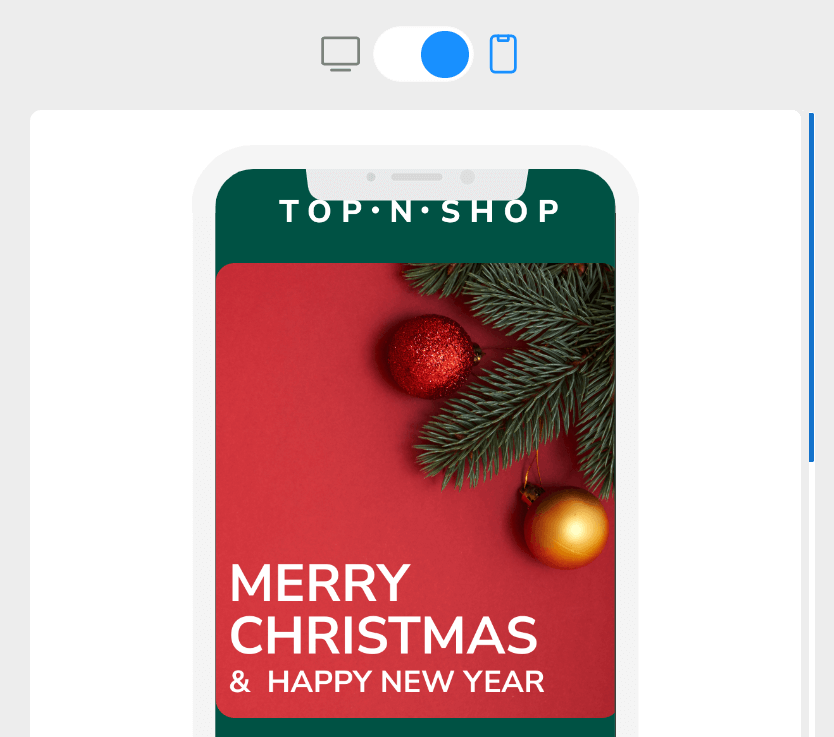 2. Available For All Experience
There is no need to have any previous experience with no-code email builders or even HTML coding. Blocks is designed to be intuitive and easy to use for everyone. You don't need to be a designer or an HTML developer to create beautiful and effective email templates. Blocks allows you to build emails with the help of structures and elements, such as images, text, buttons, call to action, etc. and customize them to fit your needs.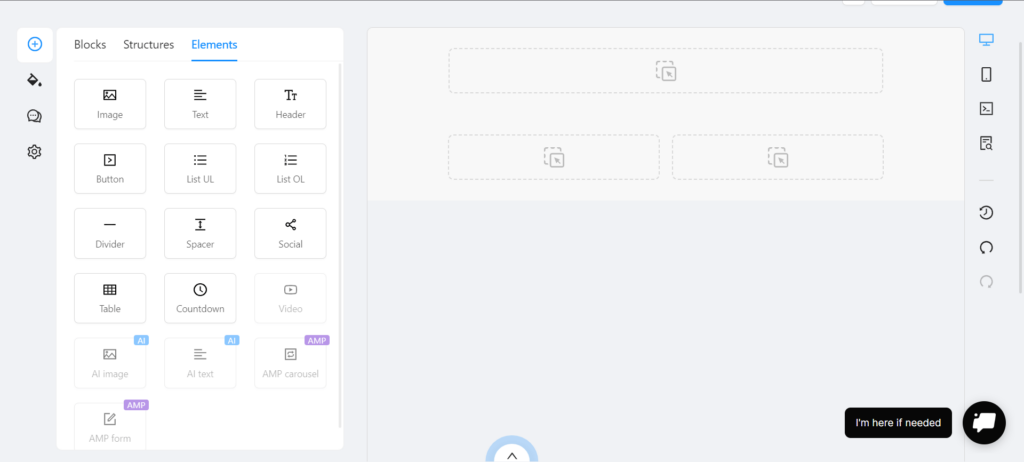 3. User-Friendly Interface
Blocks has a simple and intuitive user interface that makes it easy for anyone to use, no matter if you are a professional HTML coder or launched a no-code email editor for the first time. You can quickly create and edit your email templates without any struggle. Now there's no need to waste your valuable time. The user interface is designed to be flexible and adaptable, so you can customize it to fit your workflow and preferences.
4. No Code Bloat
One of the biggest advantages of using Blocks for your Pardot email templates is that it doesn't add any unnecessary lines of code to your emails. Your emails will load faster, reducing the risk of them going to the spam folder. Additionally, clean code is good for compatibility with various email clients and reduces the chances of it looking like a pile of elements instead of an organized design.
5. Fast & Efficient
Blocks is designed to work fast and efficiently, even when dealing with large and complex email templates. This means that you can create and edit your Pardot email templates quickly, without wasting valuable time on waiting for the editor to load or struggling with technical issues.
6. Gallery of Pre-Made Templates
Blocks provides you with a gallery of pre-made Pardot email templates that you can use as a starting point for your own designs. These templates are visually appealing, making it easy to create eye-catching and engaging email campaigns that will grab your audience's attention. You can customize these templates to fit your brand's style, saving you time and effort while still creating a high-quality Pardot email template.
Conclusion
In conclusion, if you need responsive, and effective Pardot email templates for your campaigns, Blocks is your best choice. With its user-friendly interface, no code bloat, pre-made templates, and fast & efficient performance, Blocks will help you save time and effort while creating Pardot email templates that engage and convert your audience. Try it today for free and see the difference it can make in your email marketing campaign.