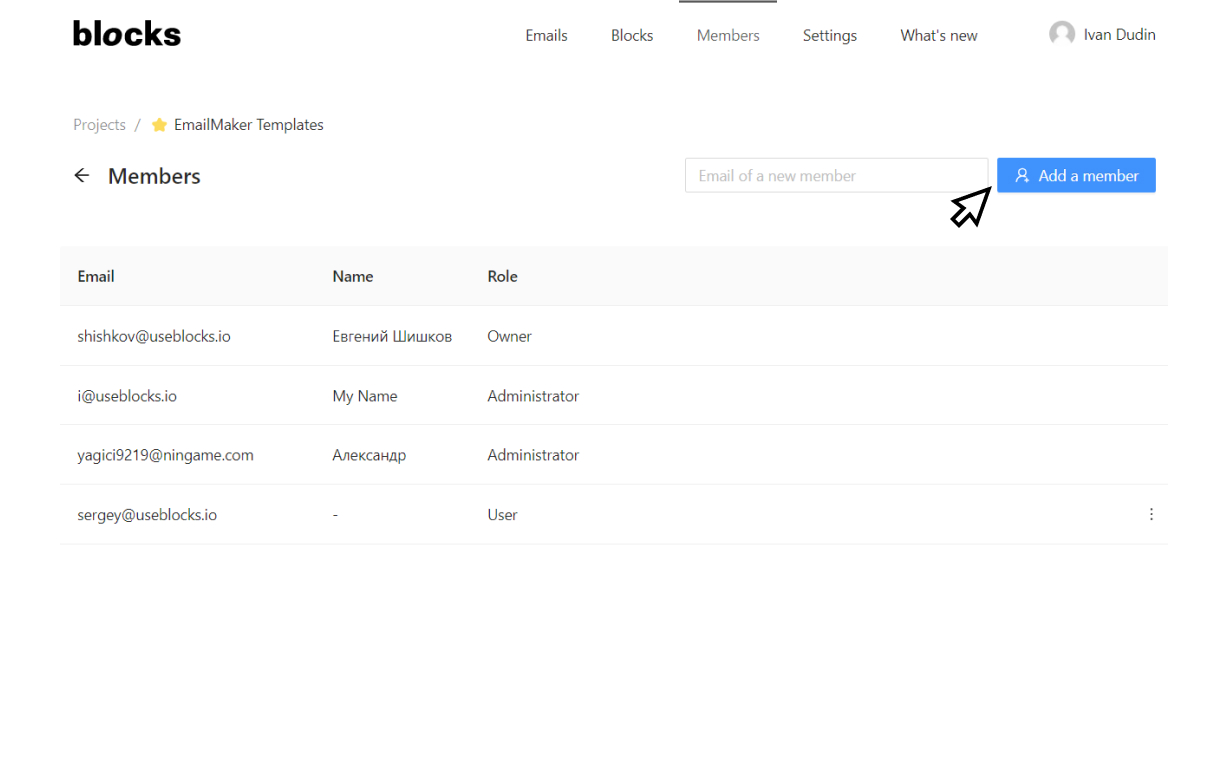 Add your team members with a few clicks of your mouse and work on your project together.
Save time and money during the email design & production process.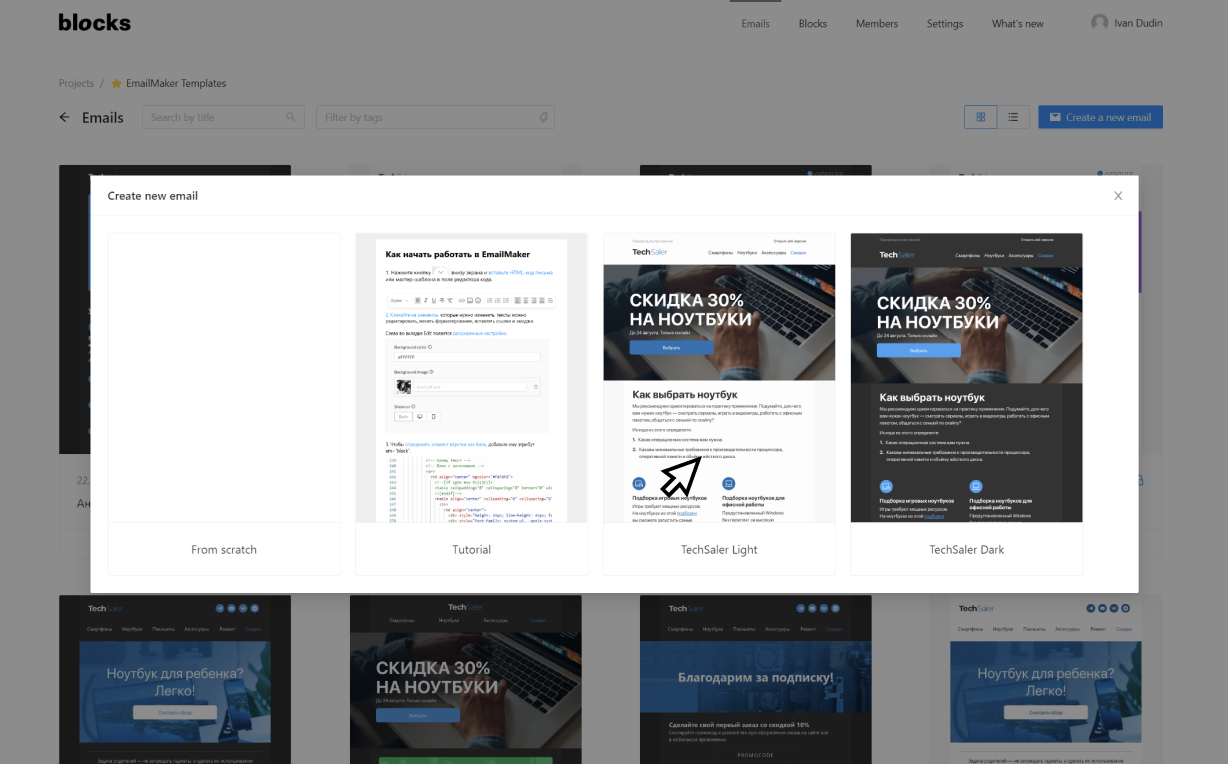 Choose a template from our gallery or download your own and edit it in Blocks.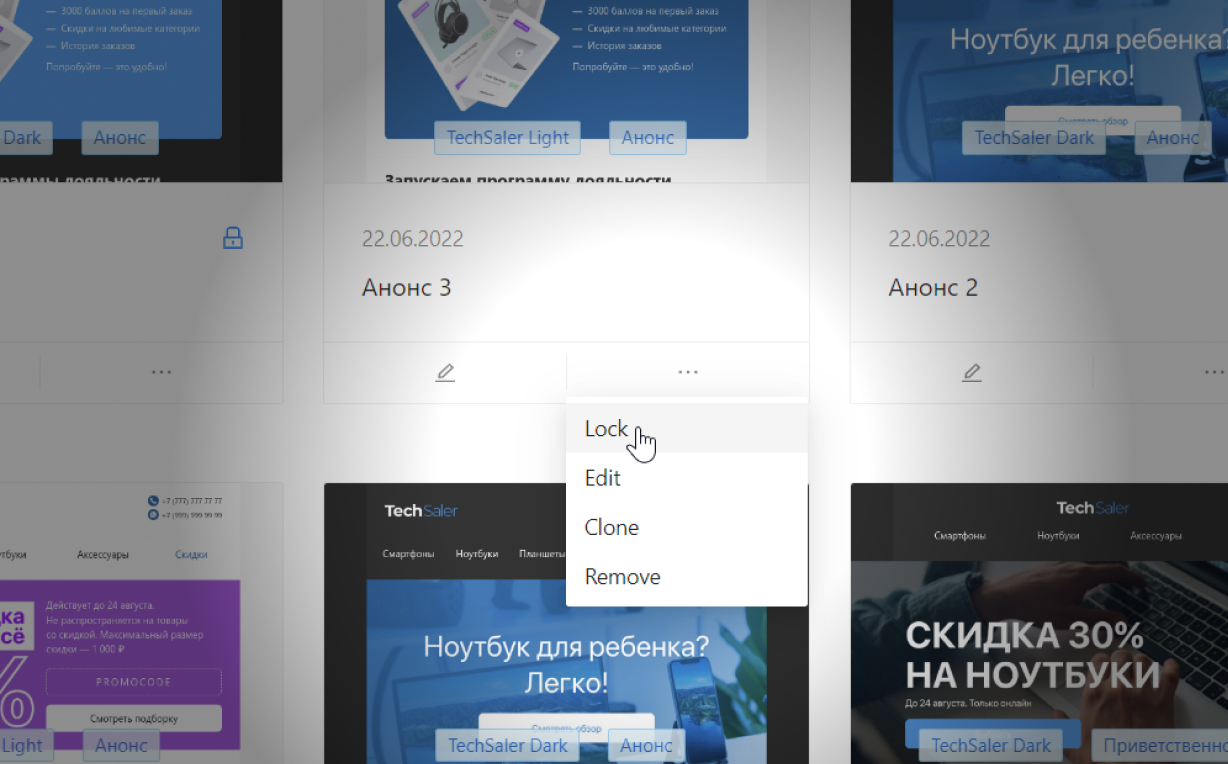 Don't worry about accidentally deleting or editing your emails: restrict access to them.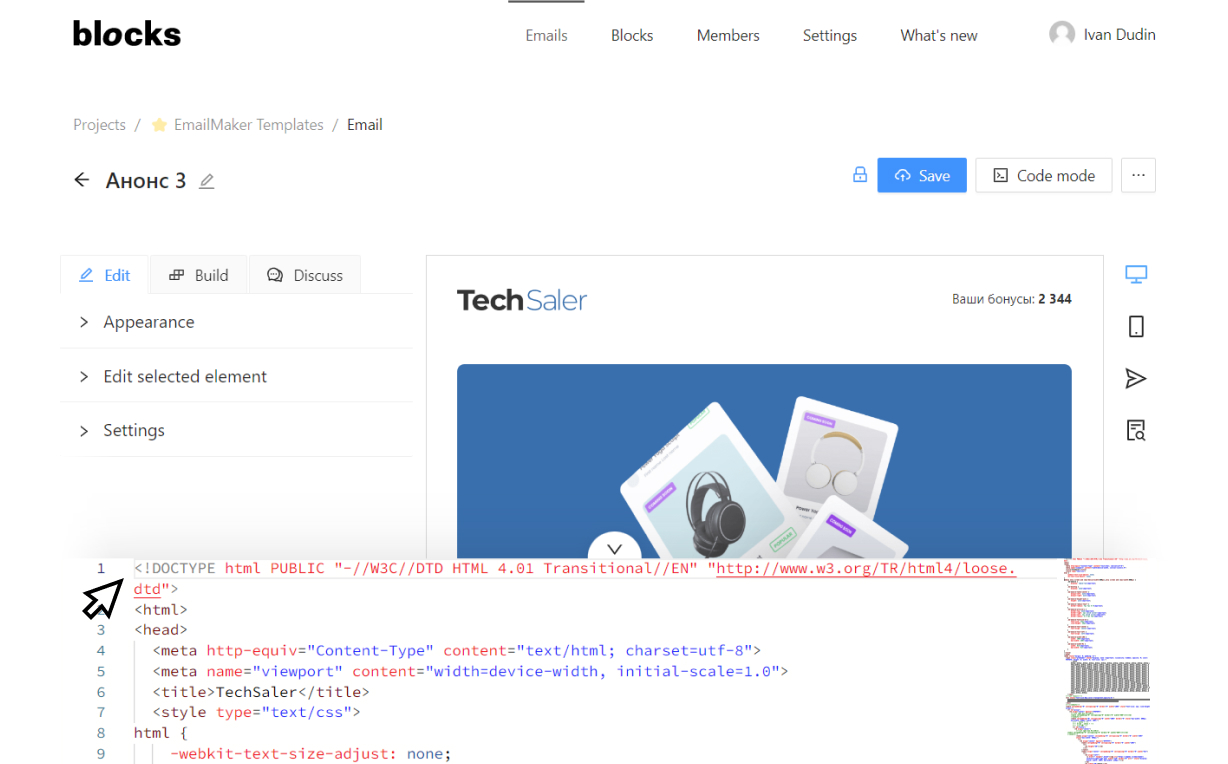 Generate HTML emails that are tried and tested, working just as well on mobile as on desktop.