Drive Engagement with Campaign Monitor Email Templates
Choose and customize an email template for Campaign Monitor now! Browse our gallery to find a template that suits your purpose. You don't need to hire designers or coders to customize your Campaign Monitor email template: simply choose an HTML template, edit it in the drag-n-drop editor, and send your marketing campaign!
Why Choose Blocks to Create Campaign Monitor Email Templates
Blocks is a no-code drag-n-drop email editor with numerous functions that will make your process of email production fast and easy. Here are some of the reasons to make Campaign Monitor email templates in Blocks.
1. No-code Email Production
Don't know the first thing about coding? Don't worry! Blocks offers solutions both for code experts and those who don't want to dig into details. 
All you have to do is create a Campaign Monitor email template from pre-made blocks and edit them to your needs: our email editor will do the rest for you. However, if you feel like editing the code yourself, you can do it as well. Just go to the Code mode and change it as you like. 
2. Ready-to-use Campaign Monitor Email Templates
Creating Campaign Monitor Email Templates in Blocks is super fast but if you want to speed up the process, simply choose a ready-to-use email template from the Template gallery and adjust it to the needs of your campaign. You can remove structures and atoms you don't need and add other ones, if necessary. With Blocks, your Campaign Monitor email templates will be ready to win the hearts of your subscribers in the blink of an eye. 
3. Collaborative Tool for You And Your Team Members
We guess you got pretty tired of discussing all the details of the email in numerous email threads and during tiresome online and offline meetings. Blocks allows you and your colleagues to work on one project simultaneously and discuss the production within the editor. 
4. Clean Code in Campaign Monitor Email Templates
Blocks email editor generates the code for your Campaign Monitor email templates automatically. As a result, you'll get a flawless email with no extra pieces of code that may ruin your efforts. Your email template will look gorgeous not only on Campaign Monitor but on any platform that supports HTML.
5. Cloud Storage of Your Projects
Remember all the folders you have that contain info on various projects you work on? Having to search through them to find an image or an email copy you need can be very tiring. Blocks will help you: store all of your projects on our safe servers and save your time and energy on creating beautiful Campaign Monitor email templates and not on searching for the materials buried somewhere on your computer. 
6. Responsive Campaign Monitor Email Templates
Thanks to Blocks, you can be one hundred percent certain that your Campaign Monitor email templates will look stunning across all devices. And the preview mode allows you to see how the email changes from the desktop version to the mobile one: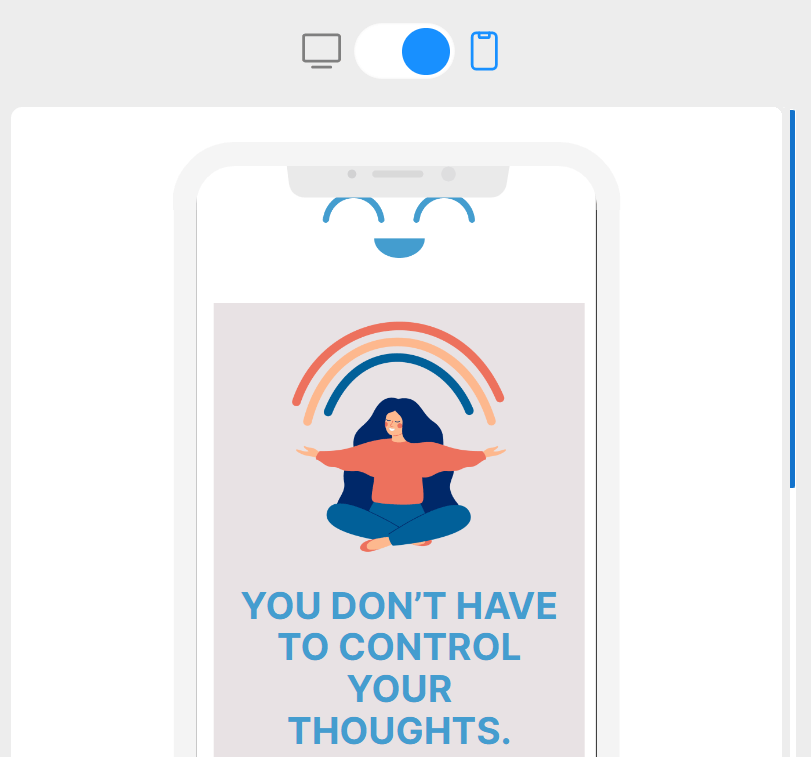 Final Thoughts
The features presented above are just the beginning of the list of reasons for choosing Blocks as your email editor. Try it out and see what else it can do to help you improve the email production process!