Wizardry of Customized Communication w/ Django Email Templates
If you need free responsive email templates for Django, then you came to the right place. Our free HTML email templates are fully compatible with Django and display correctly on any device. Just choose a template you like and edit it if needed. Then just copy and paste the HTML code you got to Django!
Django, a renowned web development framework known for its efficiency, scalability, and rich features, offers a comprehensive email platform that empowers developers to create and send emails seamlessly. However, to truly elevate the experience and optimize development processes, Django email templates by Blocks become a game-changer. In this article, we will explore the compelling reasons why the usage of our Django email templates can revolutionize your workflow, enabling you to deliver visually stunning and captivating emails that make a lasting impact on your recipients.
Django Email Templates by Blocks: Enhancing Email Creation Process & Efficiency
Blocks email templates bring a new level of sophistication to Django's email capabilities, enhancing the creation process and optimizing efficiency for developers. These versatile templates offer an extensive array of pre-designed options, carefully crafted to simplify the email design workflow while providing captivating layouts, visually striking elements, and attention-grabbing features.
1. Time Optimization and Streamlined Development
Developing email templates from scratch can consume significant time and resources. Blocks email templates optimize this process by offering a diverse collection of customizable templates. You can choose a template that aligns with your project's guidelines and easily tailor it to their specific requirements. This time-saving approach will allow you to focus more on other critical aspects of your projects without compromising the quality of the emails.
2. Consistent Branding and Personalization
Maintaining a consistent brand identity is significant for businesses and organizations. Blocks email templates for Django enable our users to reinforce their brand's visual identity effortlessly. By seamlessly incorporating logos, color schemes, typography, and other brand elements into the templates, your team can create emails that align perfectly with your brand strategy. Moreover, Blocks templates allow for easy personalization, ensuring that each email feels tailored to the recipient, strengthening engagement and trust.
3. Responsive Designs for Optimal User Experience
With the increasing prevalence of mobile devices, responsive email design has become a necessity. Our Django email templates prioritize responsiveness, ensuring that emails adapt seamlessly to various screen sizes and devices. Whether viewed on desktops, tablets, or smartphones, Django emails created with Blocks templates retain their visual appeal and provide a consistent user experience. This responsiveness maximizes engagement and conversions by reaching recipients wherever they are.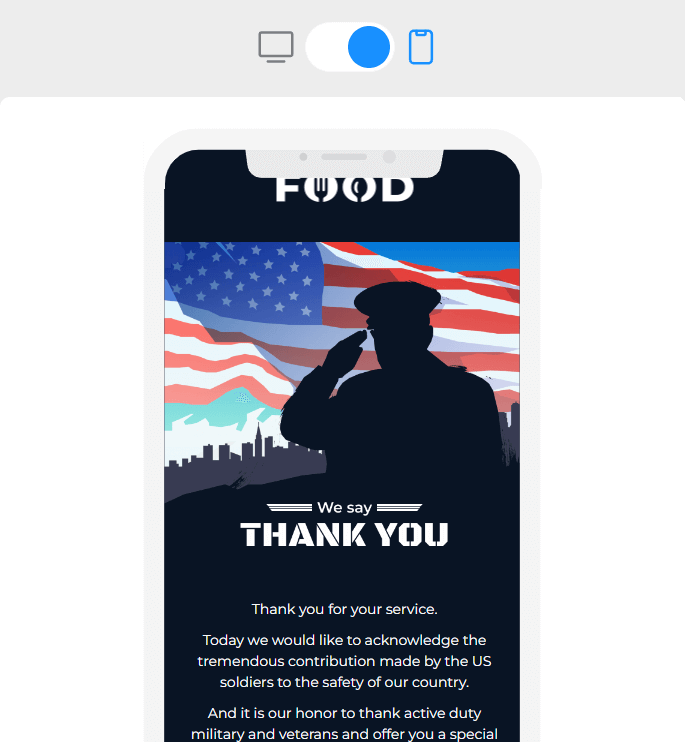 4. Seamless Integration and Customization
Blocks email templates can be seamlessly transferred to any platform that supports HTML. So your team can easily incorporate Blocks templates into your Django workflow, harnessing their power without any friction. Moreover, these email templates offer extensive customization options, enabling users to fine-tune layouts, colors, typography, and content to match their specific project needs. This flexibility allows for the creation of unique and visually stunning Django email templates while still benefiting from the time-saving advantages of pre-designed templates.
5. Advanced Features and Enhanced Interactivity
Beyond the fundamentals, our Django email templates offer advanced features to captivate recipients and deliver engaging email experiences. Blocks supports various interactive elements such as animated GIFs, countdown timers, and call-to-action buttons to add an extra layer of interactivity to your emails, elevate their impact and drive higher click-through rates. With Blocks, you can effortlessly incorporate these features into your email designs, creating memorable and interactive experiences for your audience.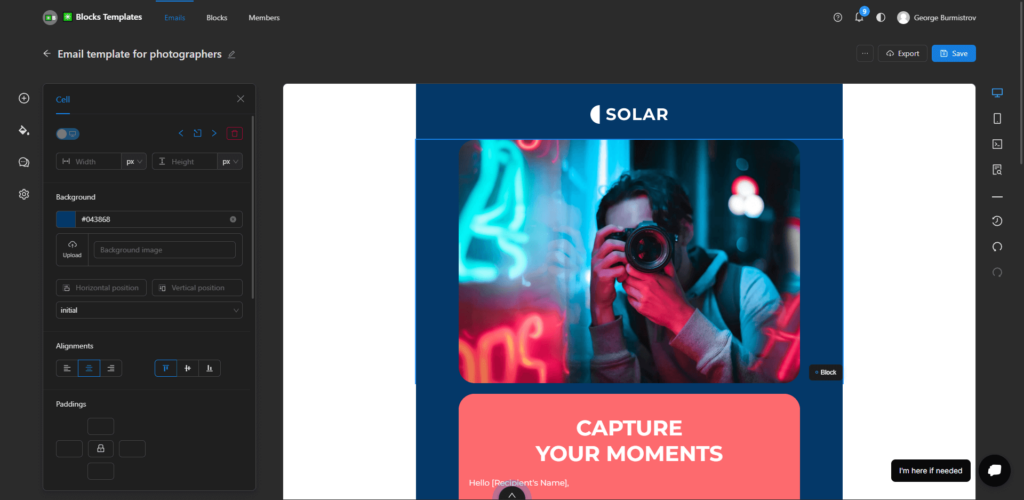 Conclusion
Blocks email templates for Django email platform empower users to unlock new possibilities and streamline their workflows. The time-saving advantages, consistent branding capabilities, responsive designs, compatibility, and interactive elements make our Django email templates a game-changing addition to Django's email capabilities. Whether you're a developer working on personal projects or handling email communication for a business, harnessing the power of Blocks email templates will enable you to create visually stunning, engaging emails that leave a lasting impression on your recipients. Embrace Blocks and revolutionize your Django email workflow to deliver exceptional email experiences.