Elevate Your Email Marketing with Litmus Email Templates
In case you need a new email template for Litmus, here is our free HTML email template gallery. Just pick a template and edit it if needed. Next just copy and paste the HTML code to Litmus! Our email templates display correctly on any device and are fully compatible with Litmus.
Litmus is an email marketing tool that helps you create, test, and analyze the effectiveness of your emails. 
If you want to create email templates for Litmus in a few minutes, use the Blocks email editor! We offer a collection of pre-made email templates for Litmus and the most efficient solutions for email template design.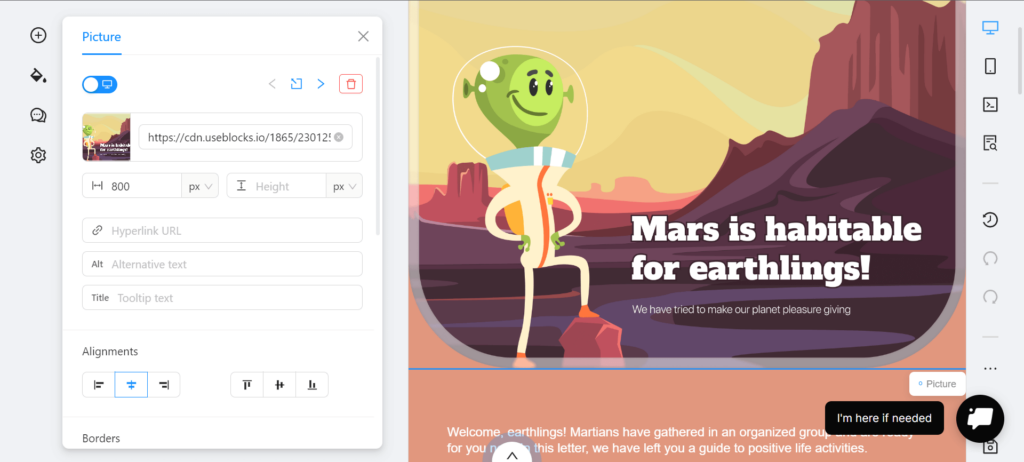 5 Advantages of Designing Email Templates with Blocks 
If you need email templates for Litmus or any other platform that supports HTML, Blocks is a perfect solution for you. Read how our email template builder can help you  create professional-looking emails that engage and convert your audience.
1. Gallery of Pre-Made Email Templates
Blocks provides users with a gallery of free email templates that you can use as a starting point for your own email designs. These templates are fully compatible with Litmus and other platforms. 
You don't have to create email templates from scratch: just select one of the templates, customize it and use it in your Litmus email campaigns. 
2. Collection of Pre-Made Email Elements
In addition to pre-made templates, Blocks also offers a collection of pre-made email elements and structures like headers, footers, icons, buttons, and more. These elements are designed to work together seamlessly, so you can easily drag and drop them into your email design and create a cohesive and professional-looking email template in a few minutes.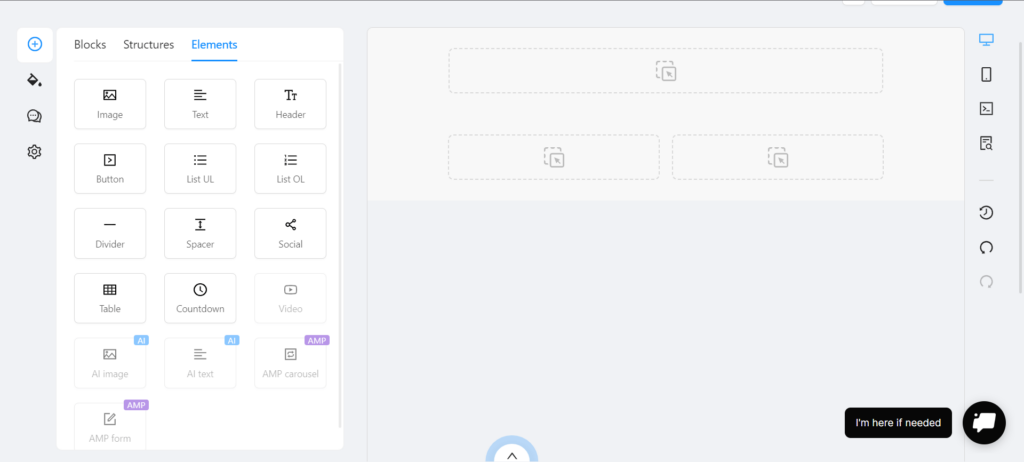 3. Two Working Modes: Drag-n-Drop No-Code Editor and HTML Editor
Another benefit of the Blocks email editor is the flexibility to work in either drag-and-drop mode or HTML mode. This means that you can create and edit your email campaigns using the drag-and-drop interface, or switch to the HTML editor for more advanced customization. 
With both modes available, you can choose the one that suits your level of expertise and create emails that look and function exactly as you want.
4. Responsive (Mobile Friendly) Email Templates
Today, more and more people start using their mobile devices to check their emails, so it's essential that your email templates are mobile-friendly. Blocks offers responsive email templates which adapt to different screen sizes and orientations. 
You can always check how your email looks like in the preview mode and make sure that your email template looks great on both desktop and mobile devices.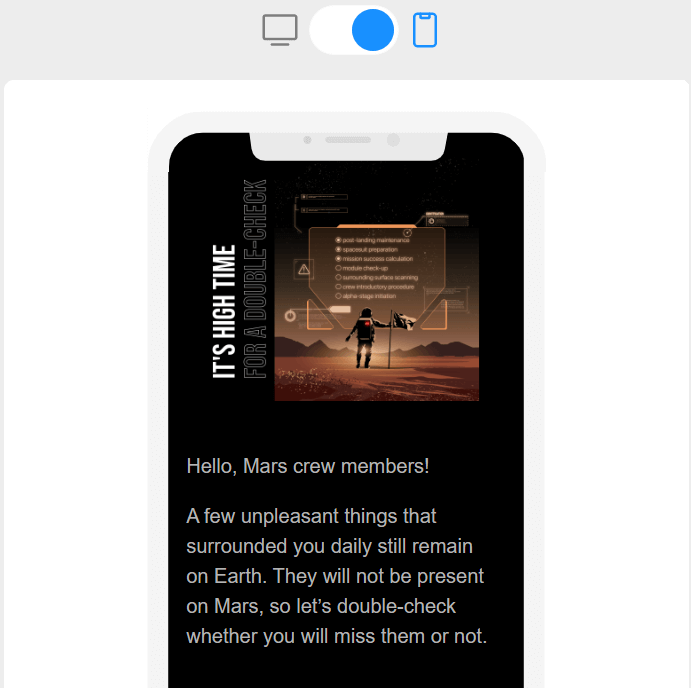 5. Suits Any Platform that Supports HTML
Finally, our email templates are compatible with Litmus as well as with other platforms that support HTML. Thus, you can easily  integrate your email campaigns with your existing marketing tools. Whether you are using a CRM tool, marketing automation platform, or other email marketing tool, you can easily create and send campaigns using our drag-and-drop editor.
In conclusion, the Blocks drag-and-drop editor provides a range of benefits for businesses looking to create effective email campaigns quickly and easily. Some of the benefits are:
pre-made templates and email elements;

two working modes: code & no code;

responsive email templates;

compatibility with any platform that supports HTML, including Litmus, and more!